The normal Monday Cents of Style #StyleSteals are today (Tuesday) due to Cyber Monday! The #StyleSteal for today is Style Steals-TUESDAY 12/2/14 – Bar Necklaces – $11.95 & FREE SHIPPING.
These are very simple but beautiful necklaces that will match anything your wardrobe, or maybe someone on your shopping list! You can get at least one or two people taken care of now!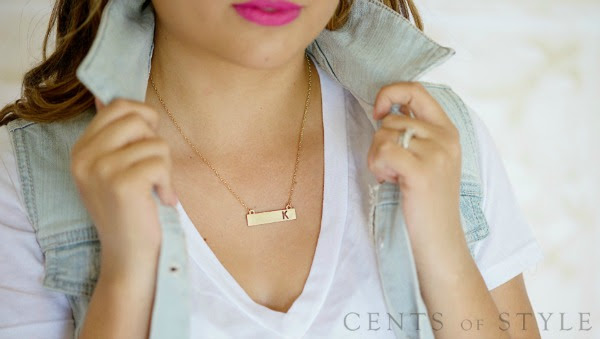 They have every letter available! Check them out now!