This is a sponsored post written by me on behalf of BUBBA Burger for IZEA. All opinions are 100% mine.
This winter was extremely tough on our family. Not only did my kids miss more school than ever due to illness, but my body started absorbing my thyroid medicine differ`ently. This brought on some horrible side effects that include weight gain. My husband has also put on weight over the year.
All of this has really opened my eyes to finding ways for my family and I to live much more healthy. I know there are several areas in our life that could use some improvement.
Healthy Living Tips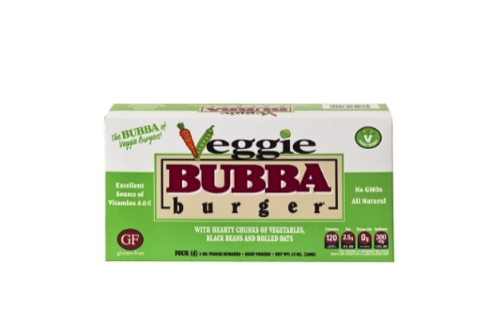 1. Healthy Eating
One area need to make major changes in is the way we eat. This past school year has been very busy for the kids, plus their after school commitments. Due to the busy schedules, I have really lacked in meal planning. I know this has had a negative effect on all of us. To get back to proper nutrition, I am implementing meal planning that accounts for each day of the week. However, I also make sure we do not have the same main ingredient every day. For instance, one day may be chicken, the other beef, then there is a fish day, and so on. I make sure to include at least one or two days that are meatless as well.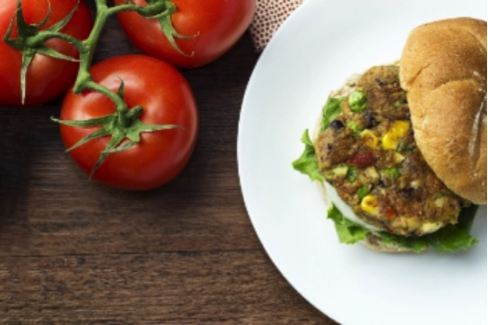 A great meatless meal I like to incorporate into our menu includes the new BUBBA Veggie Burger. These burgers are so delicious! They are made from all veggies and have a great black bean flavor. I love that they are not only a great source of protein for our family with the black beans but are also high in vegetables. Plus they are so flavorful, my kids love them
Here are some additional benefits BUBBA Veggie Burgers have to offer:
No GMO's
All natural
Excellent source of vitamin A & C
Gluten free
Vegan friendly
Low fat
Cholesterol free
No Saturated Fat
Multigrain
Good Source Of Dietary Fiber
2.5 grams of fat
Four (4) 3 oz. burgers per box
Frozen for your convenience – no thawing
2. Plenty of Sleep
I frequently fall short in this department. I have always been a night person, which is really difficult to maintain when you have young children. I always feel like I am behind on the things I need to get done even though they are in school every day.
I have started, once again, to work very hard on going to bed early and getting up earlier. Ideally, I would like to get up at least one hour before the kids get up. This would allow me time to gather my thoughts, get some of my daily routines done first thing, plus be more on top of my game.
Thankfully the kids are in a good bedtime routine. I have them go up to bed quite early, allowing them time to read before it's time for lights out.
3. Exercise
Another area where I fall short. However, I think with going to bed earlier and getting more done in the morning, this will automatically allow more time for exercise. In fact, it has already started to help!
4. Supplements
I have found it essential to take vitamin supplements. I don't think we are able to get the proper nutrition from diet alone, especially with the deterioration with a lot of our farming soil. Taking a multivitamin each day has really helped my level of energy.
5. Allow More Time For Fun
There are days that I get way too caught up in my "to do" list. I then realized at the end of my day, not only did I not do anything for me but I didn't even have fun with my children! That is so horrible, and not an acceptable practice for me. I am learning how to walk away from my computer. I have also been working a lot on time management, which has helped tremendously!
Check out the New BUBBA Veggie Burger next time you are at the store! You can also connect with them for great recipes and updates through Facebook and Instagram:  Like BUBBA Veggie Burger on Facebook! and Follow BUBBA Veggie Burger on Instagram @bubbaburger
Are you working on a healthier you? What are some changes you are making in your life?
---
Don't miss out on tips and basic rambling from A Mom Having Fun (AMHF)! Subscribe to receive me in your inbox.