This is a Sponsored post written by me on behalf of STOLI® Vodka for SocialSpark. All opinions are 100% mine.
Summertime always calls for a nice refreshing drink. There is nothing like a tall glass of fresh squeezed lemonade, except the irresistible taste of Stoli Lemonade! This summer Stoli is letting everyone celebrate this refreshing adult drink with Stoli-branded lemonade trucks and national Stoli Lemon-ade bar night events. This is fittingly called the "100 Days to Squeeze" campaign
Stoli® Vodka is the original premium vodka. It defines the benchmark for quality with meticulously crafted liquid that meets the highest Alpha Spirit standard. Being the original vodka brand, it will highlight the cocktail's versatility and infusion of local ingredients using its renowned flavor portfolio of Stoli® Ohranj™, Stoli® Citros™, Stoli® Razberi™ and Stoli® Blueberi™.
Through the "100 Days to Squeeze" campaign, Stoli would like encourage consumers to squeeze the most out of the summer season at its Stoli-branded lemonade trucks and the national Stoli Lemon-ade bar night events. The trucks, known as 'limo-nades', will head out across the country to sample Stoli Lemonade cocktails select accounts, serve refreshing flavored Lemonade ice pops, and daring consumers to take part in fun summer challenges to win Stoli prizes.
There will be more than just cocktails to sample, there will also be some fun swag to take and try out at these events.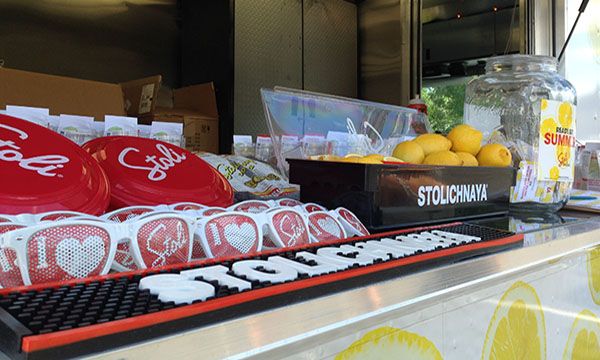 Not able to make it to one of the Trucks or Night Club Events? Here is one of the Stoli Lemonade cocktail recipes for you to enjoy either way!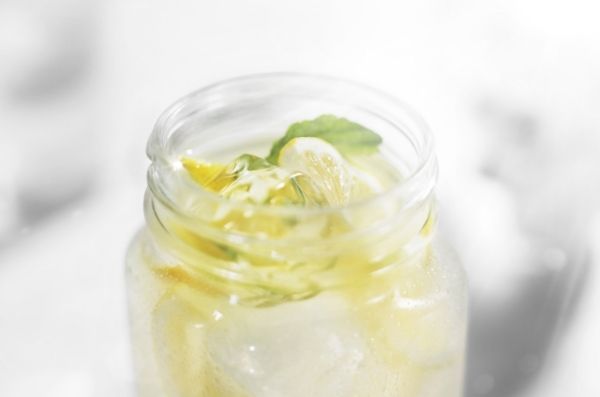 Hero Recipe
2 parts Stolichnaya® Vodka
4 parts lemonade
Pour into an ice-filled Mason jar or highball glass and stir. Garnish with lemon wheels. Sit back, relax and enjoy this refreshing cocktail!
Also available at these events will be the unique value-added packs (VAPs) that Stoli has created. These VAP's come complete with the iconic glass mason jar and lemon squeezer. These items will make it easy for consumers to serve their own cocktails at summertime events. Available at off-premise locations across the nation, the VAP will also include a 750mL bottle of Stoli Vodka. In addition to the Limo-nade trucks, the brand will host more than 300 managed bar nights across the nation in 12 cities including: Boston, Chicago, Dallas, Denver, New York, New Jersey.
Be sure to Follow Stoli on Twitter and Join Stoli on Facebook for details on the #StoliLemonade trucks. Also, share your summer moments using #StoliLemonade on Twitter and Instagram.
When do you look forward to having some fun in the sun with a Stoli Lemonade in hand? I'd love to hear from you! Leave a comment below.